Tri-tip is a delicious and tender cut of beef that, at least on the west coast, is often sold as a whole muscle. Because of the size it is often called a Tri-tip Roast on the meat packaging, and can be roasted or slow cooked like a traditional roast. However, because of where the muscle is located it is a more tender cut than most roasts, and can be cooked and served as a steak using just garlic powder, salt, and pepper- or your favorite dry rub. This was first done in Santa Maria, California, which is why sometimes you'll hear it called a Santa Maria steak. You can prepare your tri tip this way on the grill, in the oven, or my favorite way, sous vide.
Whether you're planning to serve your tri tip at a backyard barbeque, having guests over for a dinner party, or just making a weeknight dinner, finding the best side dishes to serve with your steak makes the meal so much better. From classic and comforting potatoes to fresh salads and flavorful vegetable dishes, you're sure to find some sides here that will please your crowd.
No time to read now? Pin this list for later!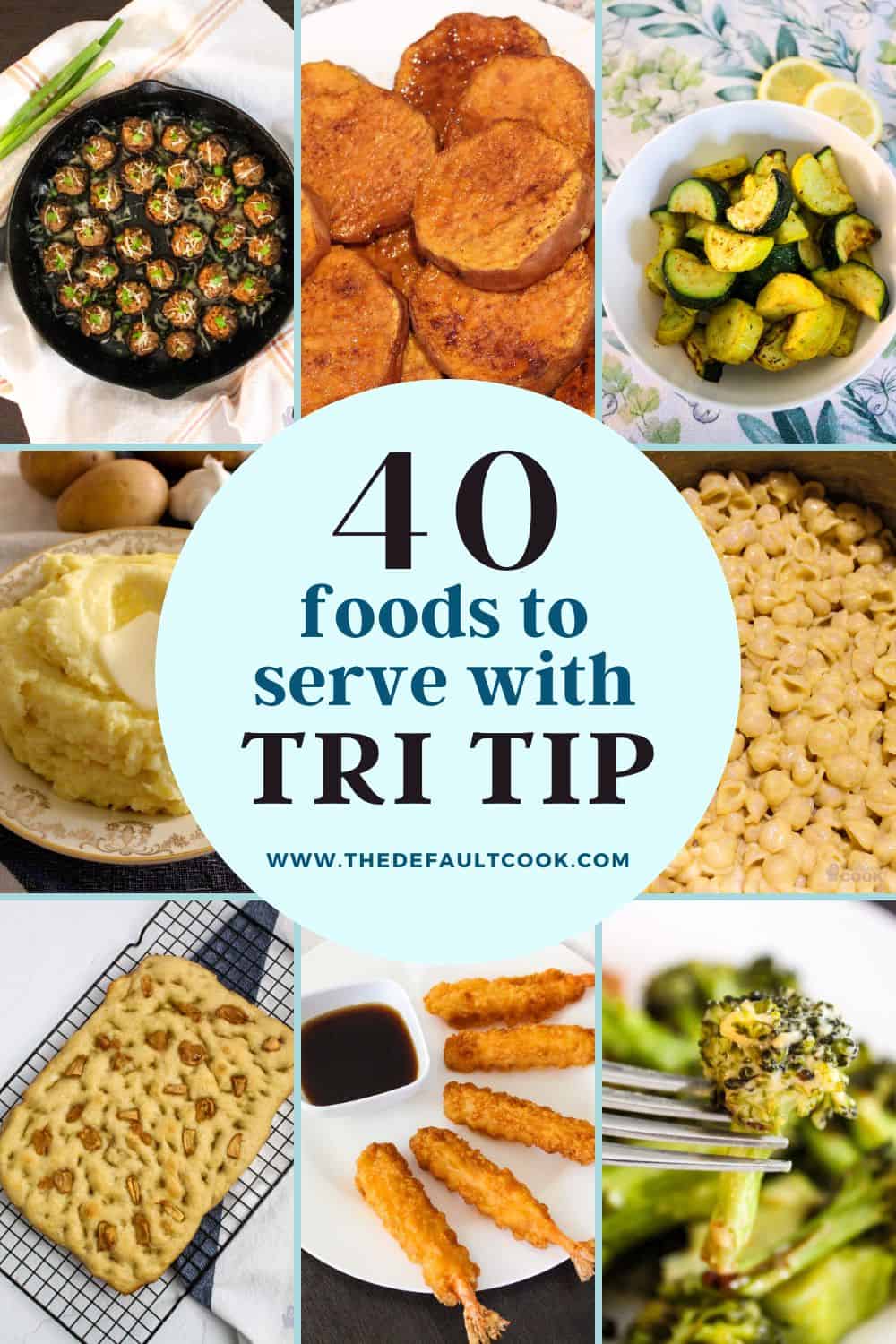 What to Serve with Tri Tip Steak
No matter if you're craving potatoes, vegetables, salads, rice, or beans, you'll find some great ideas you're sure to enjoy.
I hope this list gives you some great ideas and that you love everything you try! If after you have leftovers and need some tri tip recipes to use them, give this tri tip pasta a go, or make tri tip sandwiches the next day.