I am so glad you're here!
I started this blog because I wanted to help other overwhelmed parents save time and gain confidence doing the things they need to do so they can spend more time on the things they love to do.
Initially this was a "mommy blog" called Easier Motherhood, named that because I needed motherhood to feel easier, and I knew I wasn't alone in that.
As I continued along my blogging journey, I found that I gravitated towards creating recipes more than anything else. That in no small part because feeding our kids is the one thing we can't put off.
Cleaning the bathroom? Can wait until tomorrow.
Laundry? That probably can too.
Making lunch? Uh, that needs done stat.
So food is what I focus on now.
I write for the default family cook- hence the name! If you're the one who is answering the question "what's for dinner" instead of the one asking it, you're my people.
Maybe you hate cooking, maybe you love it, maybe you used to love it before it became such a relentless Groundhog Day task (cough cough, me). But regardless, it has to get done, and- like me- you're usually the one to do it.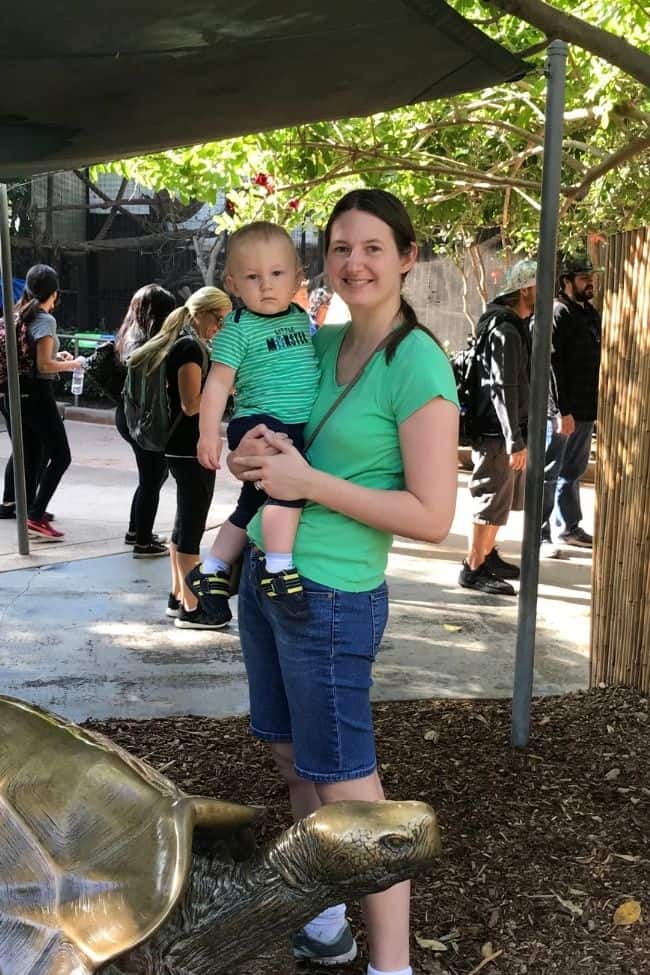 A few things you should know about me
I love sleeping in, not that I get to in this phase of life!
Dark chocolate and carbs are essential food groups to me.
I'm an engineer and in my pre-kid days wore steel toed boots and a hard hat daily.
My dryer almost always has laundry in it waiting to be folded.
I am a tea person.  Coffee smells fantastic but I just can't get into drinking it.
My favorite way to unwind is with a sitcom, the cornier the better.
I let my kids have "too much" screen time, with Disney movies, Number Blocks, and Cocomelon being the current favorites.
My family is my world, they mean everything to me.