Whether you're planning a backyard barbecue, a cozy family dinner, or a casual gathering with friends, finding the best side dishes to complement your sausages can make all the difference. Sausages, with their juicy and savory profiles, are available in so many different flavors that there are a wide variety of sides that pair well with them. From vibrant salads bursting with fresh flavors to comforting starches and vegetable medleys that will tantalize your taste buds, there's something for everyone on this list. These mouthwatering side dishes will not only complement the robust flavors of the sausage but also add some balance to your meals.
No time to read now? Pin for later!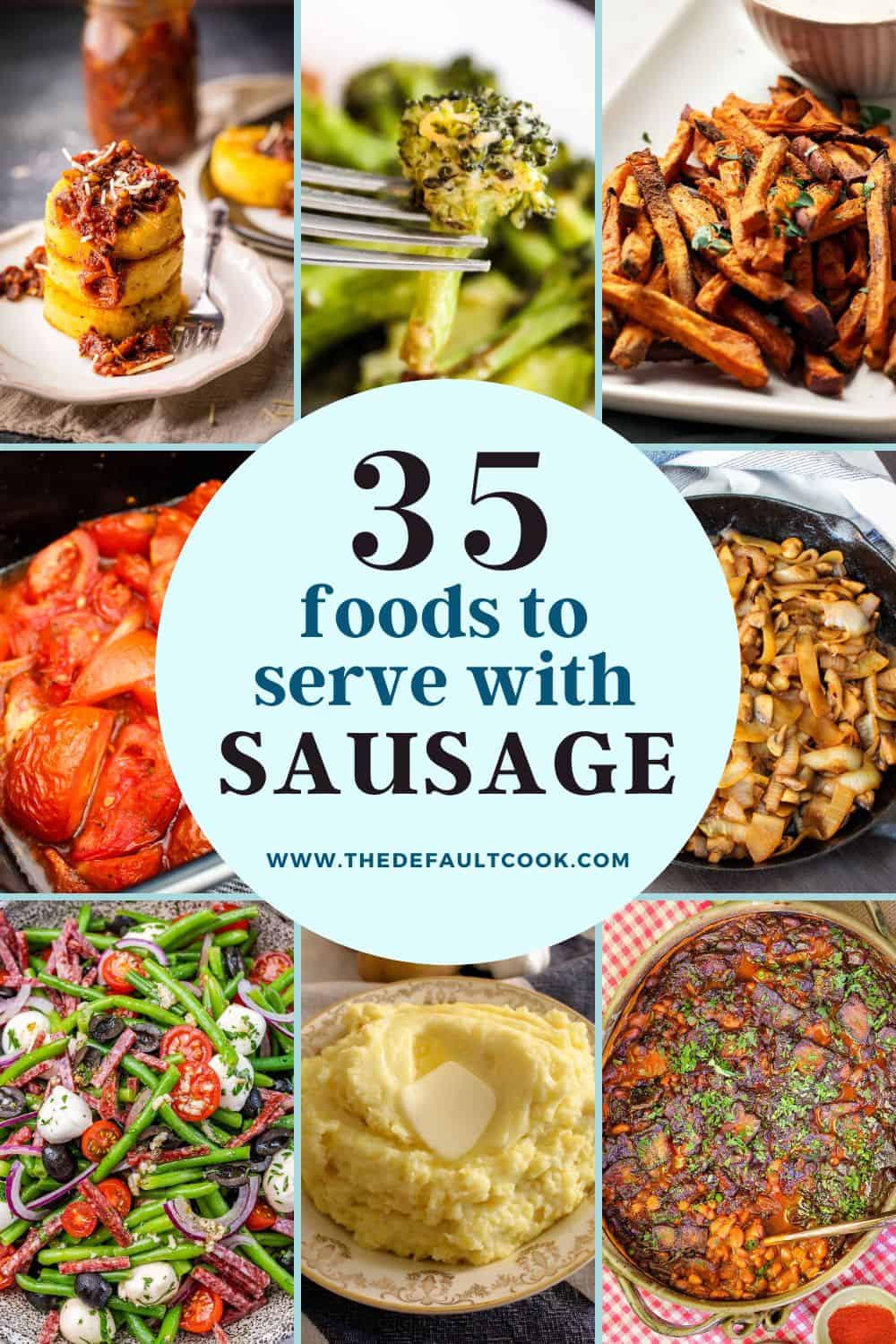 What to Serve with Sausage
From potatoes to salads, vegetables to pasta, bread to baked beans, you're sure to find a dish here your family will love.
If you're looking for a one-pan meal with sausage in it, try either this sweet potato sausage skillet hash, or this curried sausage in the crock pot.
I hope this list gives you some great ideas and that you love everything you try! What's your favorite side for sausage?