French onion soup is a delicious and hearty dish that's perfect for a cozy night in or a fancy dinner party. It's made with sweet caramelized onions, beef broth or beef stock, and often topped with croutons and melted swiss cheese. Making it from scratch can take awhile though. Personally, I'm a huge fan of the frozen Costco French onion soup as part of an easy family meal.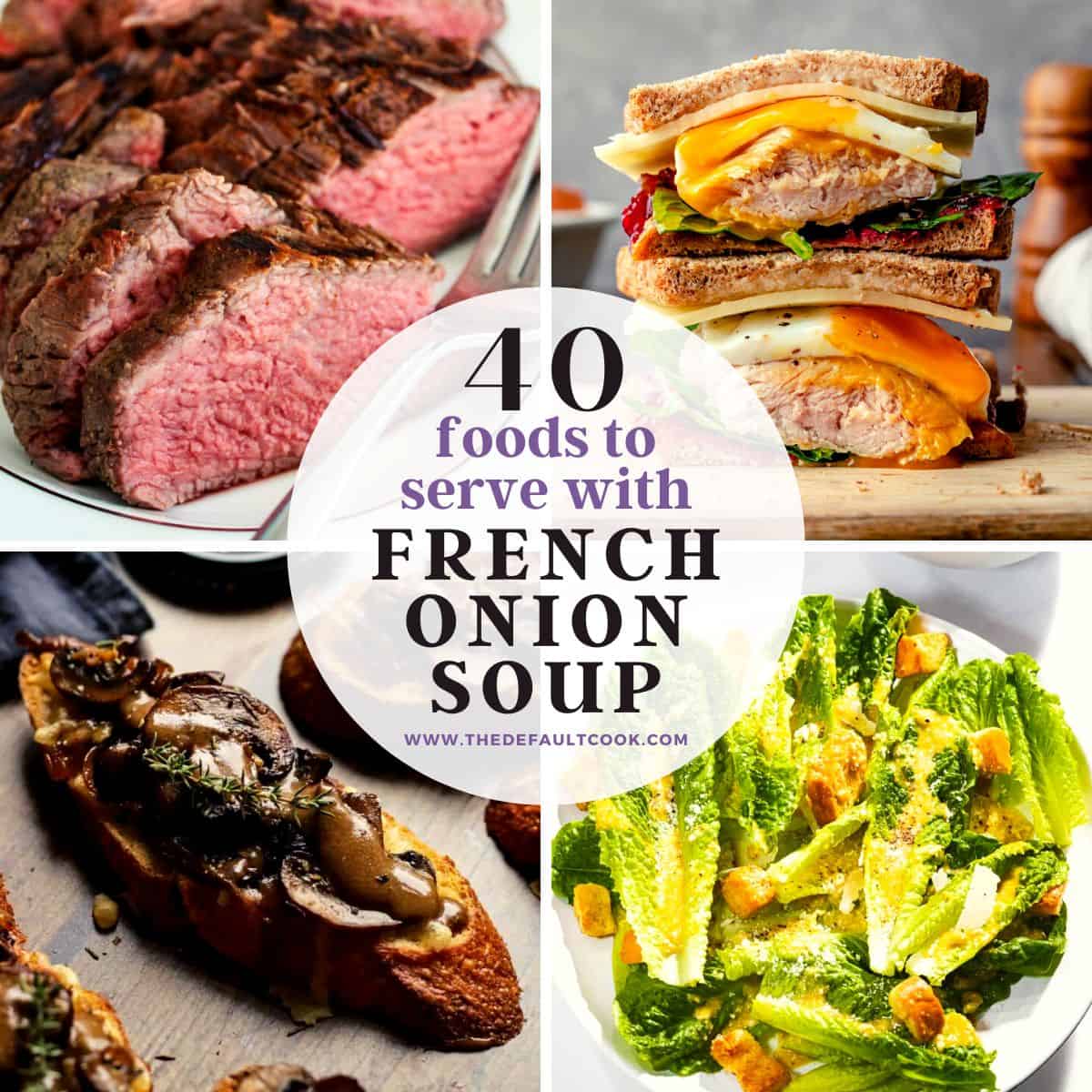 While the French onion soup recipe itself is a classic, you might wonder what to serve with it to make it a complete meal. Below we'll explore some of the best side dishes and accompaniments to serve with French onion soup. We've got you covered whether you're looking for something for a dinner party or something for a busy weeknight. From salads to sandwiches, you'll find plenty of perfect pairings for this comforting soup!
What to Serve with French Onion Soup
When it's cold outside nothing a warm bowl of soup is so comforting. French onion is delicious on its own, but pairing it with sides, breads, or a main course can make for a more satisfying meal. The soup's rich flavor profile and warm, comforting nature make it an excellent complement to a variety of dishes.
Enjoy! What's your favorite thing to eat with French onion soup?