These easy crescent sandwiches make a great appetizer or can switch up your lunch routine
I came across these delicious, easy crescent sandwiches during the spring of 2020 when we were all stuck at home. My husband was working from home and eating at the house with us instead of out with coworkers, and we were both growing bored with our usual lunch options.
Luckily while I was scrolling social media, I saw our old neighbor Kristin had shared a version of a French dip that used crescent rolls, and that got my wheels turning. As much as I love French dips, they're not the same without a good au jus, and I didn't feel like making one. So, I went with more basic sandwich combinations. These pictured are pastrami and provolone, but I've also done roast beef and swiss, turkey and swiss, and I guarantee I'll be using these for some of our leftover Christmas ham this year.
This can be another great way to use up leftovers too, especially if you don't have enough to serve another full meal of pot roast. We also get tired of eating the same thing, and turning leftovers into crescent sandwiches provides a little more variety than eating the exact same dish again.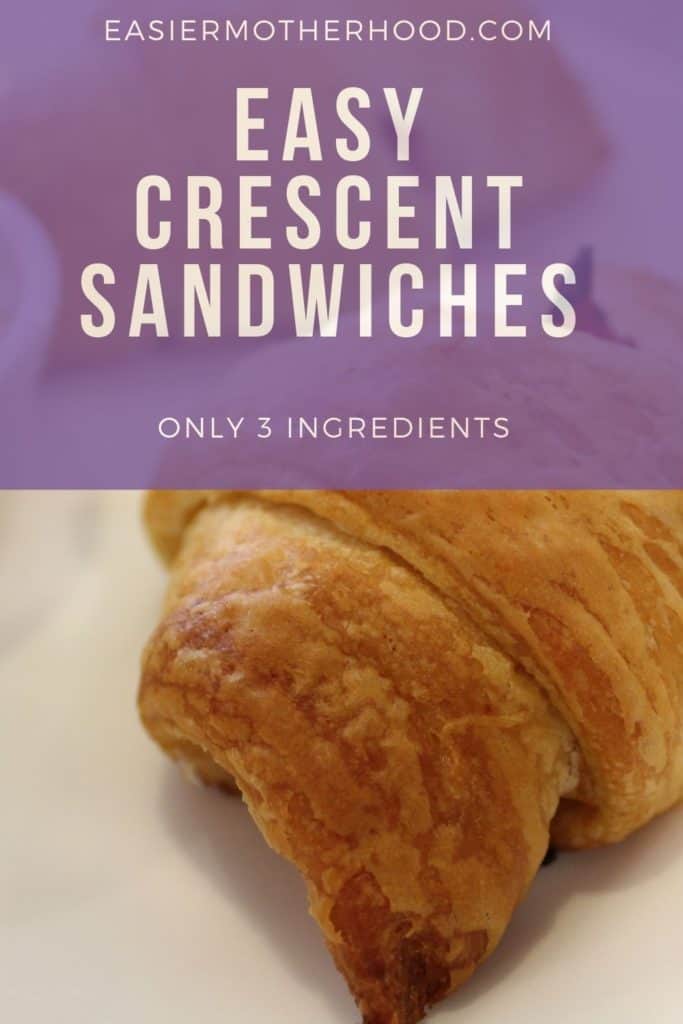 Let's get started! Here's what you'll need:
About half a pound of thinly sliced meat (either deli meat or leftovers)
3-4 slices cheese
Crescent dough
Whatever condiments you like for dipping- mustard goes well with most combinations
You'll also need a sheet pan to cook them on, and I like to spritz it with cooking spray first.
Assembly
If you're using cooking spray go ahead and spray your cooking sheet. Then gather your ingredients. Also, go ahead and preheat your oven to 350 degrees F.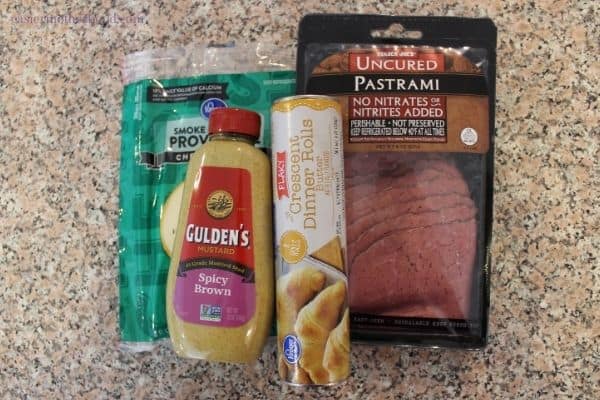 Roll out the crescent dough, separating the dough along the perforations, then add your meat. I used Trader Joe's here which usually has more than 8 slices, so I ripped up the leftovers and spread them out over the dough. Sometimes with counter sliced deli meat like Boar's Head I have less than 8 and borrow a bit from each slice to make it work, but it always does.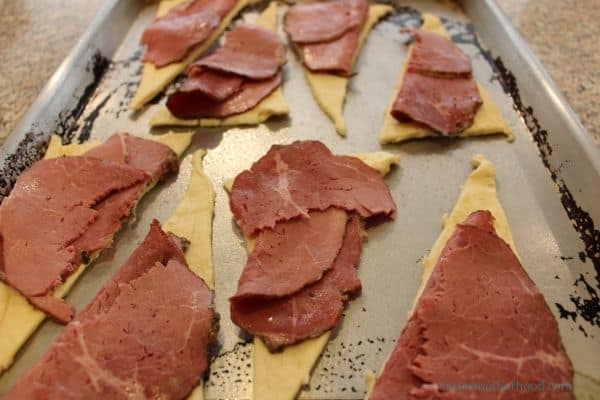 Layer on the cheese. Half a slice is easiest portioning wise but again, I've done more or less if a pack was open and begging to be used. Keep the cheese as far towards the widest part of the dough as you can which helps less melt onto the baking sheet.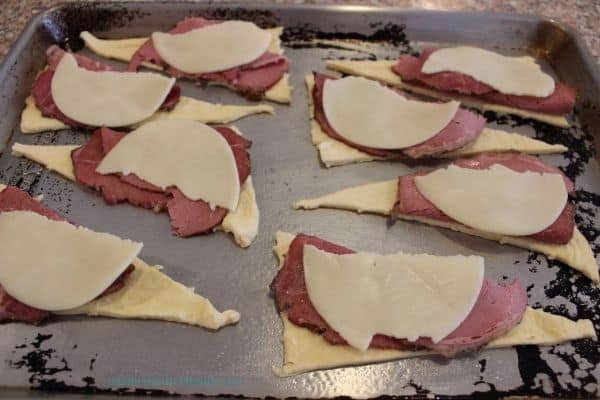 Starting with the widest part of each dough triangle, roll each crescent up.

Cooking
Bake for 18-20 minutes or so, checking on them after 15 minutes. I find they take about 5 minutes longer than the dough package says with the meat and cheese added to them. You want them to be nice and golden on the tops, without letting them burn.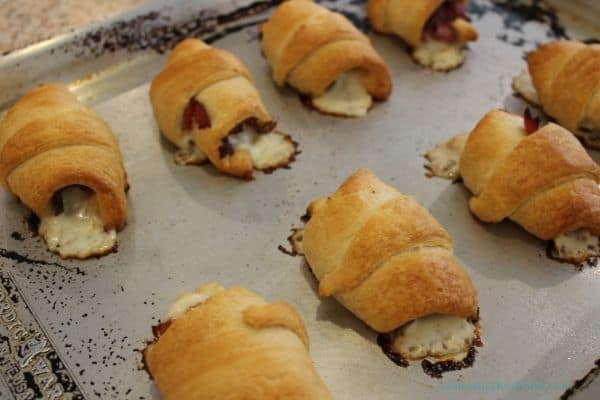 Now for the best part, eating them! If serving these as appetizers go ahead and pile them all on a plate. We usually have them for lunch, so I put a few on a plate and serve it with a side of spicy mustard for dipping.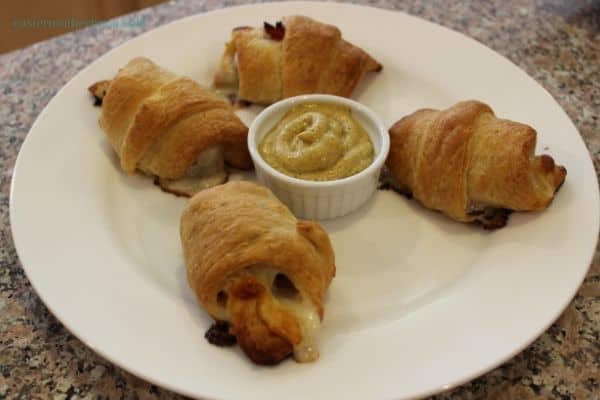 Delicious!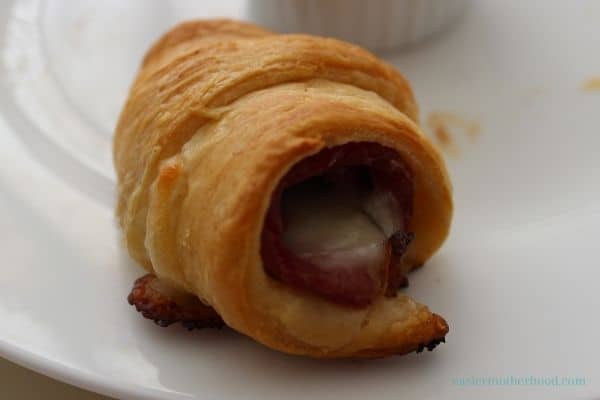 I hope you enjoy these easy crescent sandwiches! Let me know in the comments what your favorite combination is.